Base Station Pro Product Manual
Base Station Pro Product Manual
Updated by Sarah Shoemaker
Base Station Pro
UPC: 856500018355
FCC ID: 2AWGGWCAC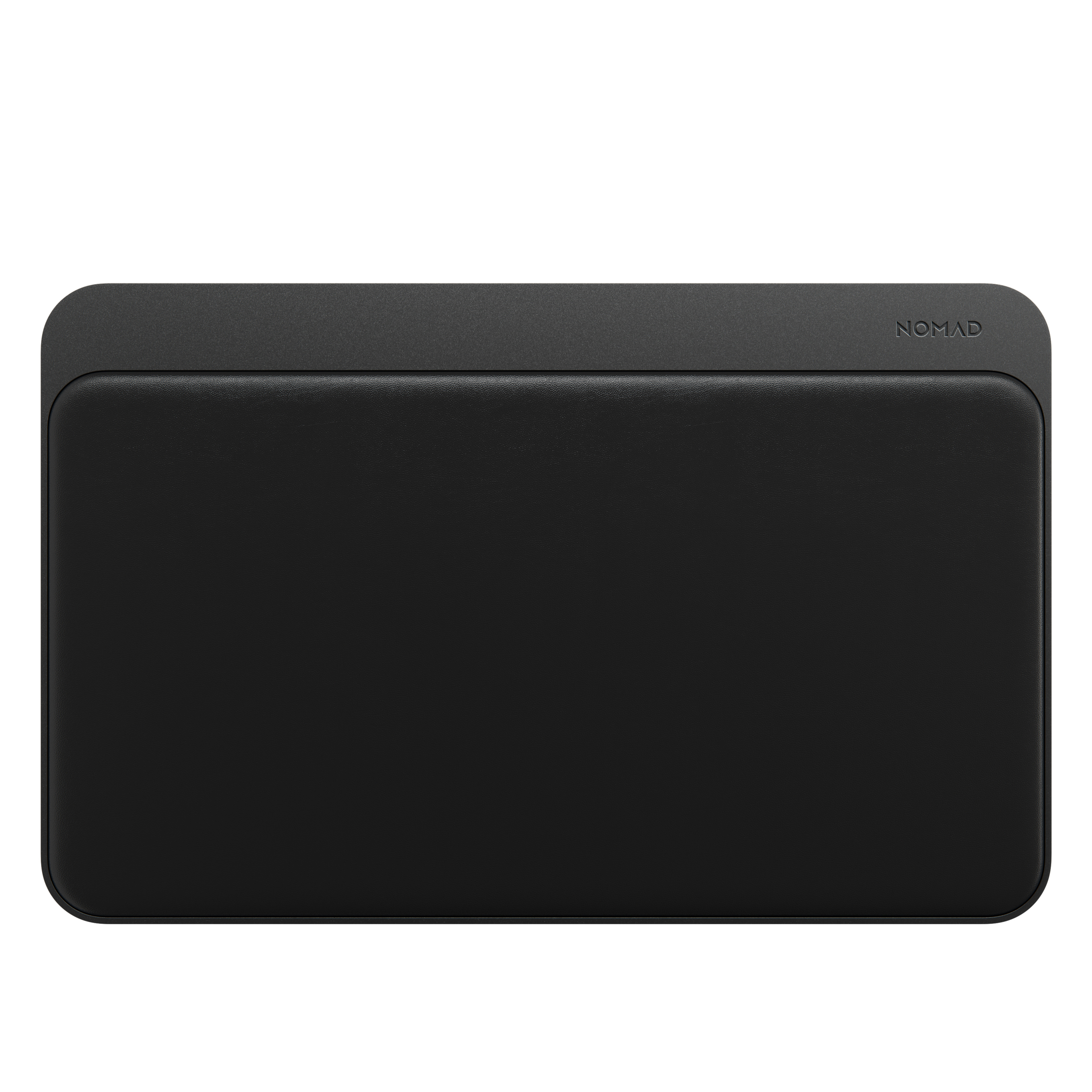 August 2020
Version 1.0
Package Contents
Base Station Pro
30W PD AC Power Adapter
2m USB-C Power Cable
EU Adapter
UK Adapter
AUS Adapter
Specifications
Weight

650g

Size

22cm x 14.2cm x 1.2cm

Input

30W USB-C PD

Output

3 x 7.5W (22.5W total)

Devices

AirPods with Wireless Charging Case
AirPods Pro
iPhone 8 and newer
Google devices: Pixel 4 and Pixel 3 phones
Samsung Galaxy S6, S7, S8, S9, S10, and S20 phones
Samsung Note 10, 20
Samsung Galaxy Buds and Buds Live
Nexus 7 Tablet
Amazon Fire Tablet 7
Product Overview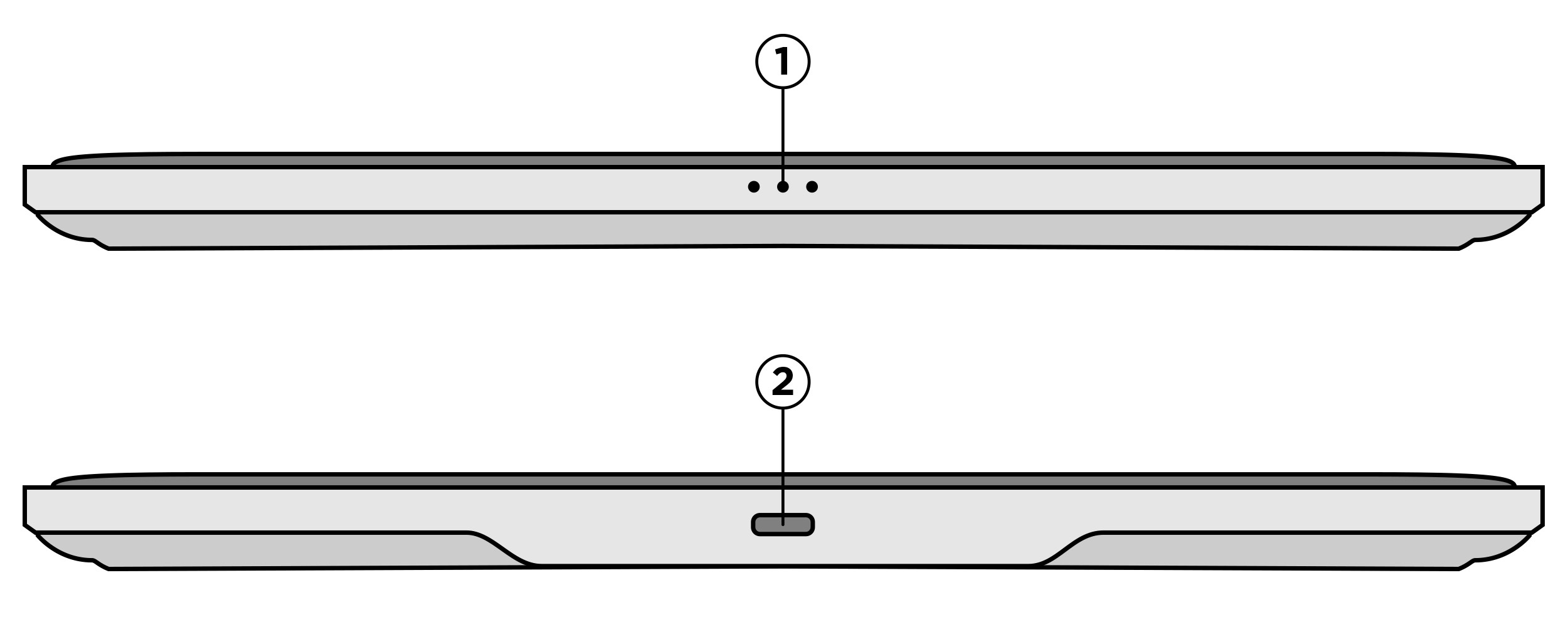 Front LED indicators
Back USB-C charging port.
Charging Tips
Base Station Pro can accommodate up to three devices at once. Simply place your device on the surface and it will begin charging.
The horizontal alignment shown below works best for charging three devices simultaneously. Placing two AirPods or Pixel buds together vertically in the same area of the pad is not a supported configuration.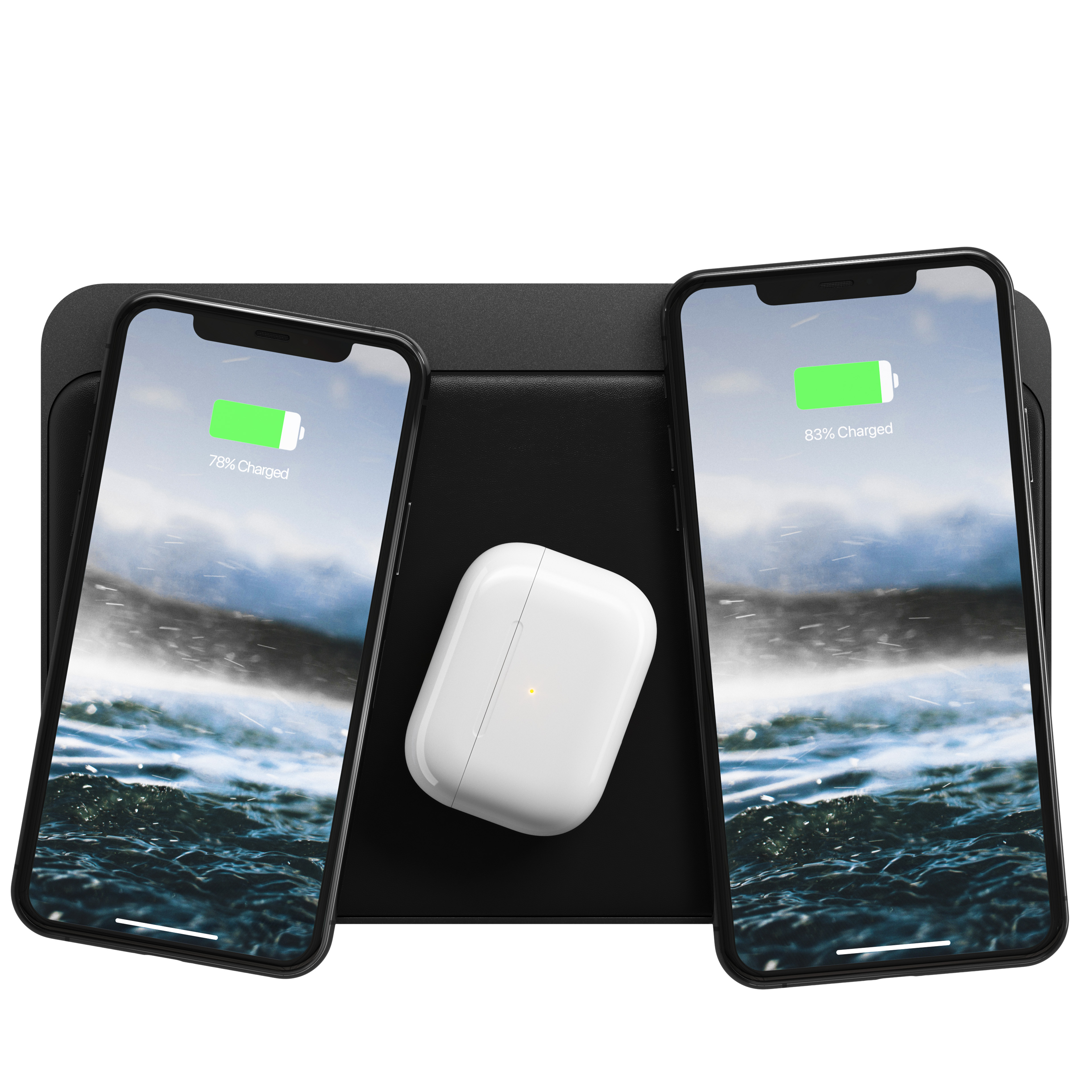 Base Station Pro cannot wirelessly charge Apple Watch.
Format of Base Station Pro internal proprietary 18 coil matrix: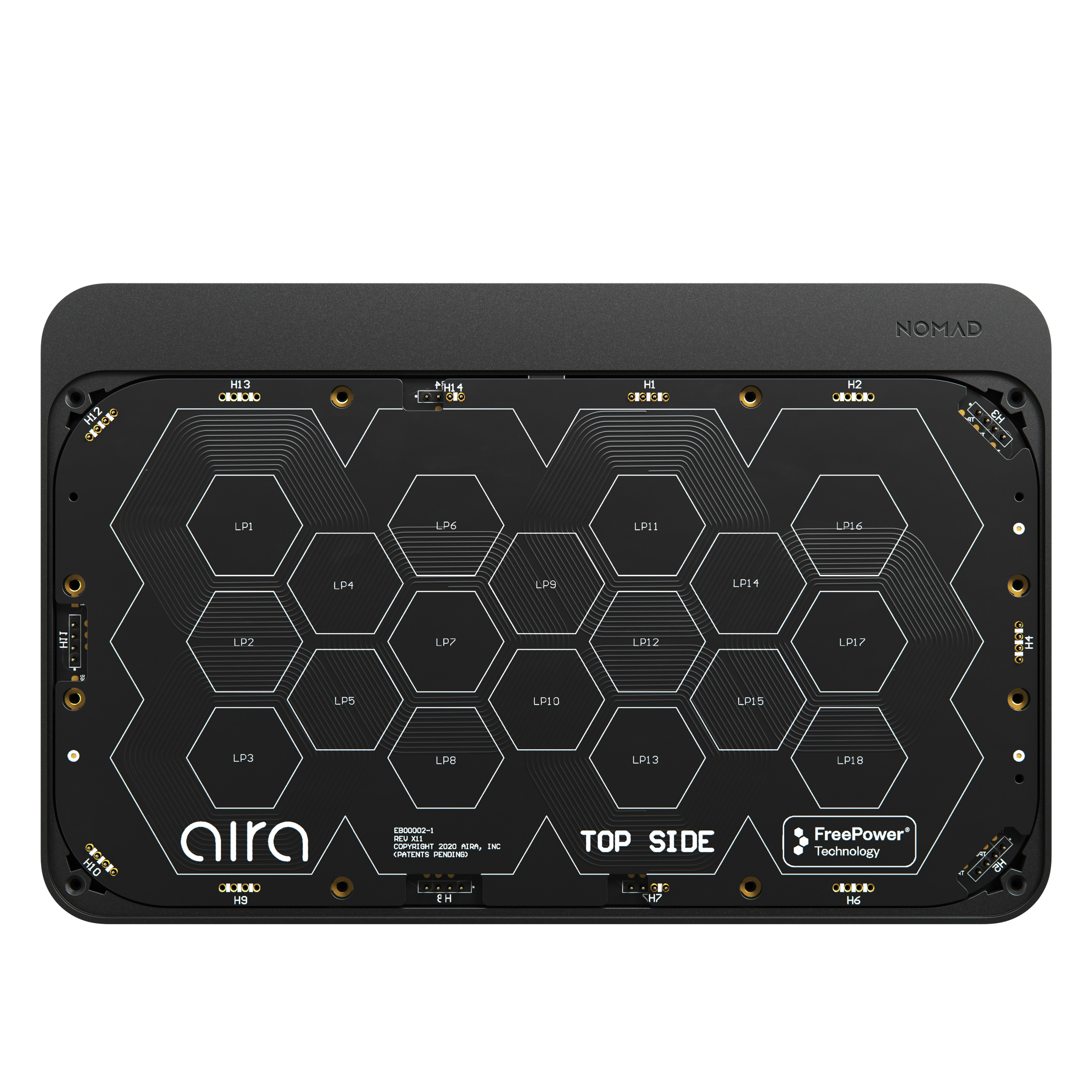 LED Indicator Guide
| | |
| --- | --- |
| LED light is on, and is a solid color | Your device is recognized and charging |
| LED light is on, and blinking | Your device is not recognized by the charger and should be removed |
When your device is fully charged, the LED may turn off after a while to save energy. LEDs remain off when there are no devices charging. If you are experiencing issues with your LEDs, refer to our
Troubleshooting Guide
for help.
Disposal of Product and Packaging
Packaging: The inner black cardboard tray is recyclable and can be placed in your recycling bin. The outer box and attached foam inserts are not recyclable. These components are disposable in your landfill waste.
Product: Should your product become damaged or defective, and is no longer covered under warranty, please responsibly dispose of the product and its AC power adapter at your local e-waste collection center. If an e-waste collection center is unavailable to you please contact us at support@nomadgoods.com and we will accept your used device back for responsible disposal.
Warranty
Nomad offers a 2-year limited warranty for all Nomad products with the exception of our cables, for which we offer a 5-year limited warranty. Both warranties cover any manufacturing or workmanship defects but do not cover damages that may have resulted from normal wear and tear, misuse/abuse, or modification of the product. If your Nomad product is defective, we will help you to exchange it for a brand new replacement. We cannot guarantee that the exact style or product for a claim will be in stock at the time that your warranty claim is processed, but we wouldn't want you to be left empty-handed! In this case, we will offer store credit rather than a replacement. The store credit never expires and will be valid for any product found at www.nomadgoods.com. For more information on our warranty policy, please visit our Warranty page.
Nomad will not be liable for any damages that may result from the use of any Nomad product. Our warranty does not cover the repair or replacement of property such as electronic devices and/or other personal property.
Contact 
support@nomadgoods.com